As digital eCommerce becomes increasingly crowded and noisy, consumer experience becomes an undeniably critical facet of business strategy. According to Gartner, two-thirds of firms compete on CX (Customer Experience), implying analytics tools such as marketing funnels are increasingly helpful in winning customer loyalty and gaining an edge over your competitors.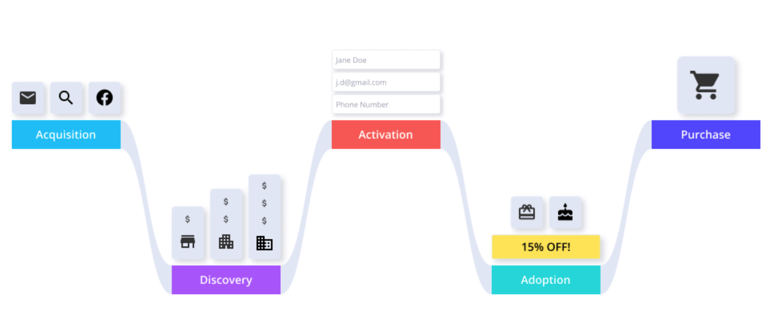 The term "funnel," a visual metaphor finalized in 1924, describes the journey a customer takes while deciding on purchasing goods or services. The customer (or "lead") first comes across a product or service and is subsequently filtered through a series of phases until they purchase it. Of course, not every lead converts to a successful purchase. Traditional marketing funnels allow a business to monitor a single metric, customer attrition, to figure out where they should focus their attention to reduce this drop-off as much as possible. Given that 73% of consumers say that a good customer experience is crucial in influencing their brand loyalties, it is clear that poor CX plays a large part in reducing customer attrition. If your CX is terrible, customers won't stick about it.

Key Fact: CX is more important than price in driving customer loyalty
Rapid changes in the eCommerce space have made traditional funnels obsolete since the data they produce simply doesn't provide a clear enough picture of customer behavior and trends. Boosting conversion rates requires better and more in-depth tools to meet the challenges ushered in by the internet. Older funnels and behavioral analytics provide businesses with quantitative data about customers who leave early but don't explain why they abandoned a cart or dropped out.
Enter Auryc and their funnel of the future.
The Why vs. What
Top eCommerce businesses recognize the importance of customer journeys from start to finish to maximize their conversion rates and beat the competition. To truly comprehend a customer's experience, one can't simply rely on quantitative data. Any business needs to qualitatively analyze why their customers are dissatisfied or what makes their brand a notch above the others according to their target customer base. Let's look at the prominent features of Auryc's Smart Funnels, designed to make your customer experience so much better than it already is.
Funnel Creation
While outdated digital marketing analytics tools require meticulous tagging to create a funnel, Auryc allows you to create digital funnels on the fly without the need for complex coding or tagging. Marketing and analytics professionals know the frustration of needing to analyze a page you haven't tagged in advance. By avoiding this issue, Auryc frees up your time and effort so that your time can focus on addressing CX issues rather than playing with code.
Funnel Results
Auryc's best-in-class tool aggregates, analyzes and helps you act on the data collected by smart funnels at each stage in your customers' journeys. For instance, rather than relying on traditional web analytics tools that provide only quantitative data, Session Replays are a goldmine of qualitative data that synergizes with the quantitative data collected on website traffic. It enables you to identify, strategize, and tackle business-critical issues to improve your conversion rates. Session Replays allow you to drill down and download replays of dropped users' sessions, allowing you to step into their shoes and giving you a first-hand perspective of what exactly went wrong.
Funnel Insights
The insights provided by Auryc's Smart Funnels show you where customers' frustration signals such as rage clicks, random scrolling, backtracking, deadlines, and frequent refreshes flag the likelihood of a CX issue. These red flags identified by Auryc allow you to quickly locate the session replays that will provide the most valuable information to your team. Once equipped with this information, identifying and addressing technical issues becomes a breeze. You can then swiftly handle hiccups like JavaScript Errors, poor page load performance, and less-than-perfect Core Web Vitals. Technical problems such as these hurt CX, lower your site's rankings in search engines, lower traffic, and decrease your brand's reputation. Fortunately, Auryc is here to help.
Key Fact: 96% of customers say that customer experience is vital in their choice of loyalty to a brand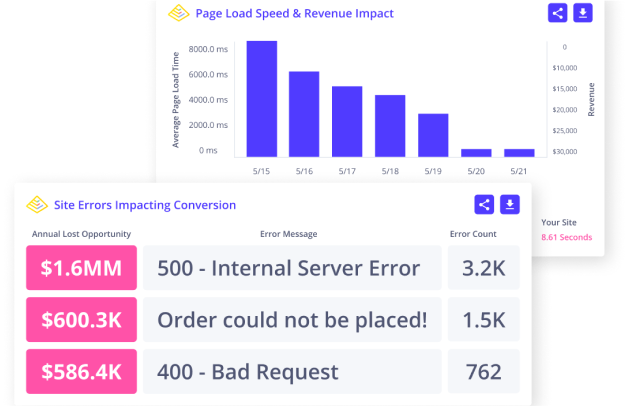 Auryc differentiates itself from other digital analytic suites by offering a variety of ways to collect customer feedback. By offering customers a chance to express their opinions, Auryc's Voice of Customer (VoC) helps build a holistic picture of what challenges your site's CX is facing. These options collect feedback via CSAT, CES, NPS, Star Rating, and Keyword Sentiment analysis. Addressing customer concerns can help you avoid issues from losing one customer to eroding brand loyalty and its revenue-related implications.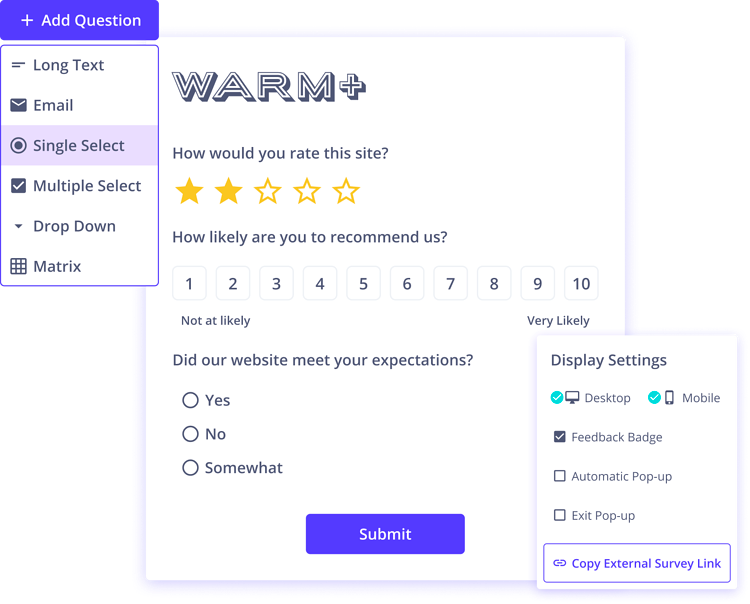 The Auryc platform aggregates all the data captured on your site on the CX Mission Control Dashboard, revealing underlying trends and allowing you to compare different funnels. Furthermore, you can use these insights with Auryc's pathing analysis, turbo charging your clear-sightedness into customer behavior patterns. By allowing you to prioritize the issues that impact performance, customer loyalty, and, most importantly, revenue, you and your team can allocate resources in the most impactful way.
Make Data-Driven Decisions to Reap the Revenue Rewards

The data and insights of Auryc's analytics platform provide a novel and holistic approach that allows teams to prioritize resolving the most pressing issues hindering your customer experience.

Key Fact: A 2% increase in customer retention equals cutting costs by 10%
Building a smart business

The key to building a smart business is learning from your mistakes and avoiding them entirely for your prospects. It is time to scrap the old methods and jump on to the bandwagon for smart analysis of your CX funnel.

Learn how to use Smart Funnels to create value for your resources and customers. Watch the Auryc Smart Funnels video to learn more.