Auryc Named Customer Journey Analytics Leader in G2 Summer 2021 Report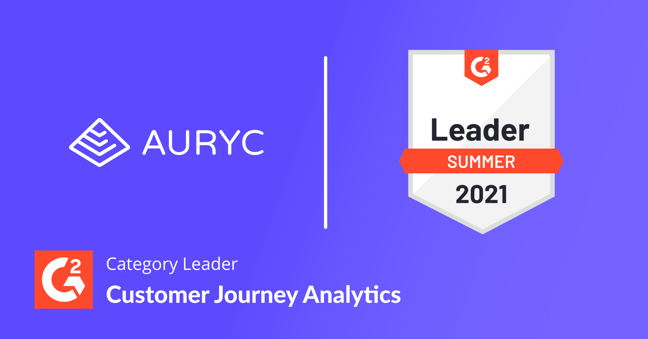 At Auryc, we're obsessed with customers and how we can help companies deliver exceptional experiences to their customers. In the first half of 2021, we continued our work to build the best Customer Experience Optimization Platform available by improving product analytics, session replay, voice of the customer, error reporting, funnel optimization, revenue reporting, and so much more for our customers. We've deepened our integrations (like Snowflake, Qualtrics, Segment, Optimizely, and Zendesk to name a few) to make it easier and simpler for companies to access, analyze, and process their first-party data throughout their organization. Plus, we've been expanding our support and service team to continue our high level of dedication to our customers, as recognized by G2 for seven consecutive quarters of excellence.
And now, we are so honored to be recognized again by our customers and G2 as a Leader in Customer Journey Analytics in G2's Summer 2021 Report across 46 areas of excellence for customer experience technologies, including product analytics, session replay, and customer feedback solutions.
Our core drive revolves around the value we provide to our customers and our customers' customers. This recognition has validated this commitment and focus while also making sure that our value is evident to all the great brands we help to build customer experiences that exceed expectations.
Let's look at what the reviews on G2 have to say about Auryc:
Why is Auryc the Best Customer Journey Analytics Platform?

We led the category with an impressive 4.8 star rating!
100% of reviews were 4+ Stars.
100% rating for the quality of our integrations against an industry average of 89%.
Auryc received a rating of 99% for ease of doing business against an industry average of under 92%.
97% of customers would recommend Auryc's Customer Journey Analytics platform.
Auryc's quality of support was a category-leading 99% against the average of 90%.
Customers witnessed true ROI in less than 1/4 of the amount of time it took the average platform in its category.
Why is Auryc Rated so Highly for Product Analytics?

Auryc's Product Analytics platform proves value 3x faster than the industry average of over a year.
Over 96% of customers are likely to highly recommend Auryc's Product Analytics capabilities. (industry average is just 90%)
Auryc has one of the fastest time-to-go-live in the industry. (.4 months compared to the industry average of over 1.5 months)
100% of customers give Auryc's Product Analytics 4+ stars.
How Does Auryc Stack Up in Other Areas and Capabilities?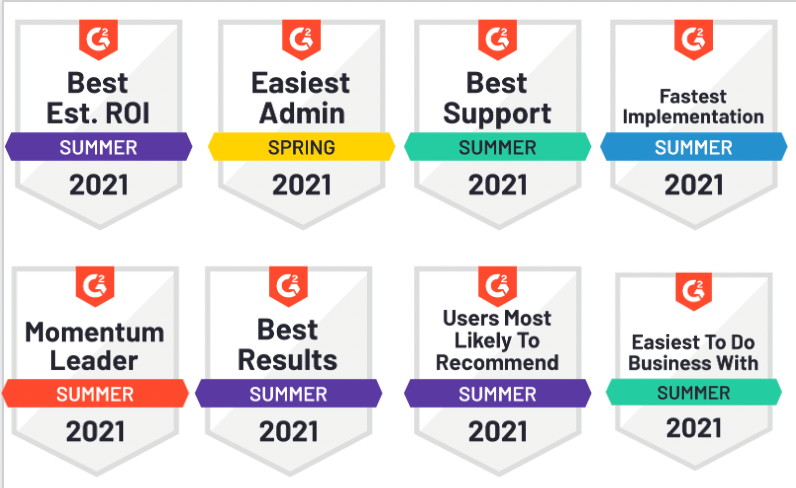 Customers also highly rated Auryc's Session Replay, Customer Feedback, and Reporting capabilities.
Auryc's security level scored a top-ranking 96% in security against an industry average of 92%.
Real Time Analysis received a score of 95% against an industry average of under 90%.
Auryc's session replay earned the top spot of 98% against the industry average of 90%.
95% of customers were likely to recommend Auryc's Session Replay, compared to the industry average of under 89%.
99% of customers rated us as having great customer service. (industry average was 91%)
100% of our customers rated our Customer Feedback capabilities 4+ stars.
100% of our customers believe Auryc's products are headed in the right direction.
Auryc's Trend Reporting received a score of 100% against the industry average of 89%.


What Do Auryc Customers Have to Say?
Numbers are great to look at, however, it's best to read what customers had to say about their experience with Auryc. These are just a sample of the 100+ reviews we have received on G2 for our customer experience solution:
Amazing way to learn more about your user behaviors"
Auryc has been invaluable for our Research and Analytics team. We've historically run a lot of analyses and A/B tests to quantify the "what" of user behavior and Auryc has really allowed us to begin to understand the "why" component that we had been missing."
Auryc is a great tool that has helped us identify errors, rage clicks and issues in our workflow. It is greatly helping us view our user behavior. Auryc team is amazing to work with and so friendly and helpful. They are very responsive and with you the whole to ensure your success."
Auryc should be on the shortlist for B2C and B2B companies evaluating tools for getting closer to users and uncovering insights to drive decisions for product and business."
If you are interested in leveraging a tool that will improve the UI on your site, track the voice of the customer, visually see how consumers interact with your site and how you can enhance their experience, Auryc is the tool for you!"
It's a powerful platform that can integrate with other analytic resources to centralize insights."
---
See for yourself why Auryc's Customer Engagement Intelligence Platform has received so much love from our customers and is so highly ranked on G2.