A customer's review is one of the best sources of truth. Launched in 2013 by five SaaS entrepreneurs, G2 is a platform that aggregates user reviews for business software. The platform makes it easy to review any product and filters out any fraudulent or unhelpful reviews. With more than 100,000 reviews on its site today, it has become the gold standard of customer reviews in the technology world.
Auryc has been named a customer journey analytics leader yet again in G2's Spring 2022 report. It has been consistently maintaining this position for 3 years in a row now! It's great to be featured again in the latest G2 report as we continue to help companies deliver great customer experiences.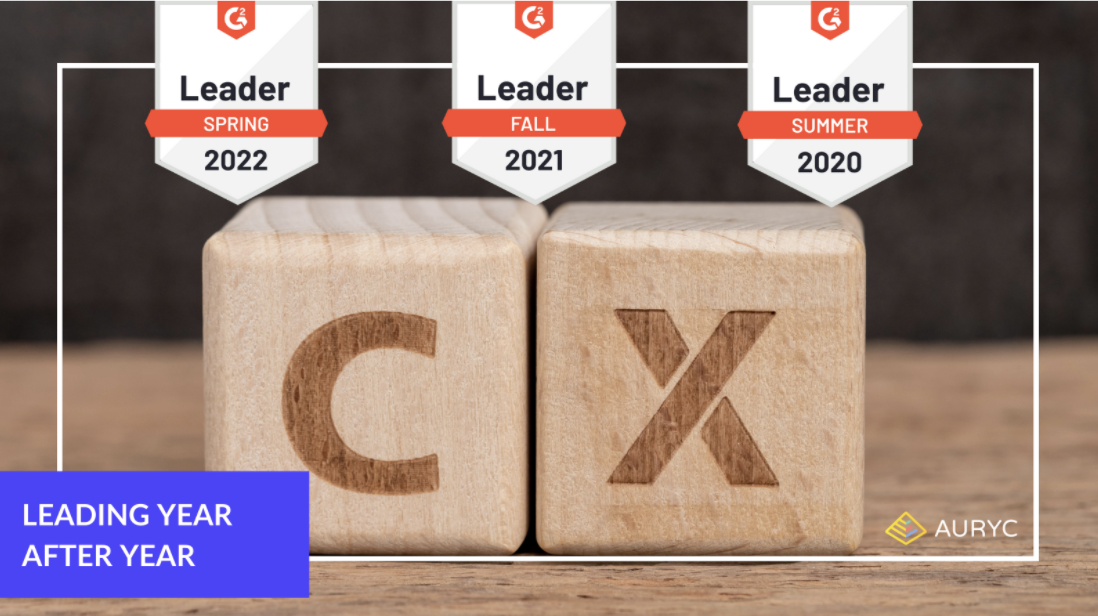 G2 Reviews Are a Win-Win For Everyone
From a customer perspective, the value of G2 reviews is pretty straightforward— it influences purchases. When it comes to B2B marketing specifically, potential customers don't just go ahead and book product demos; reading product reviews from an important part of their research. And good reviews can push potential customers further down in the marketing funnel. On the other hand, businesses can also derive a lot of value from G2 reviews. It acts as a mirror of how any business is perceived, based on which the business can take the required actions to improve. Positive reviews can also be used in ebooks, case studies, and other communication channels to promote various products and services.
Let us now look at the different categories covered under G2 reports:
Customer Journey Analytics
Your customers interact with you through social media, website, emails, and other touchpoints over the course of their journey. But how do you measure the impact of customer behavior across different touchpoints on business outcomes? With customer journey analytics. Good customer journey analytics solutions allow you to segment users based on behavior to create personalized offerings, monitor journey milestones, identify high-impact CX issues, and much more.
G2 has recognized Auryc as a leader in customer journey analytics for 4 quarters running now. With a simple setup process and the shortest go-live time, any business can use Auryc to get up and running quickly in their CX improvement efforts.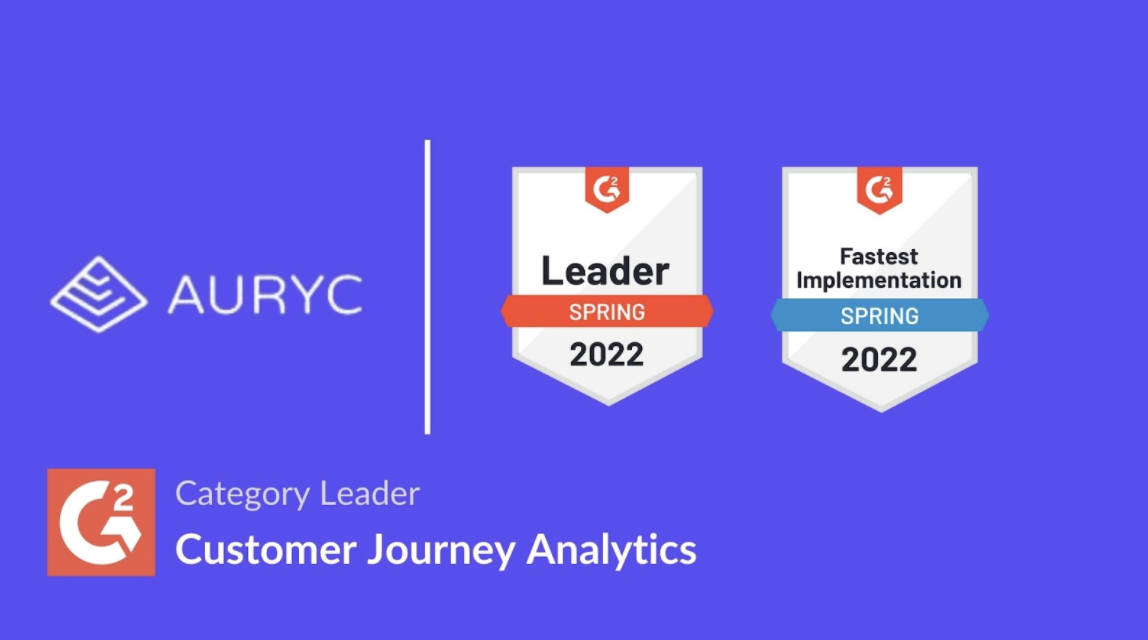 "I recommend Auryc for anyone that is looking to beef up their analytics to get insights into how your customers use your application/website."
Product Analytics
From UX designers to product managers, everyone relies on product analytics to judge the performance of the digital experiences your company builds. Product analytics provides you with the tools to track user actions, evaluate user engagement, visualize data in easy-to-understand dashboards, and more. Without good product analytics, you won't be able to reduce costs and maximize revenue. Auryc was a high performer in product analytics in G2 Spring 2022 and also provided the best-estimated ROI to businesses across all segments.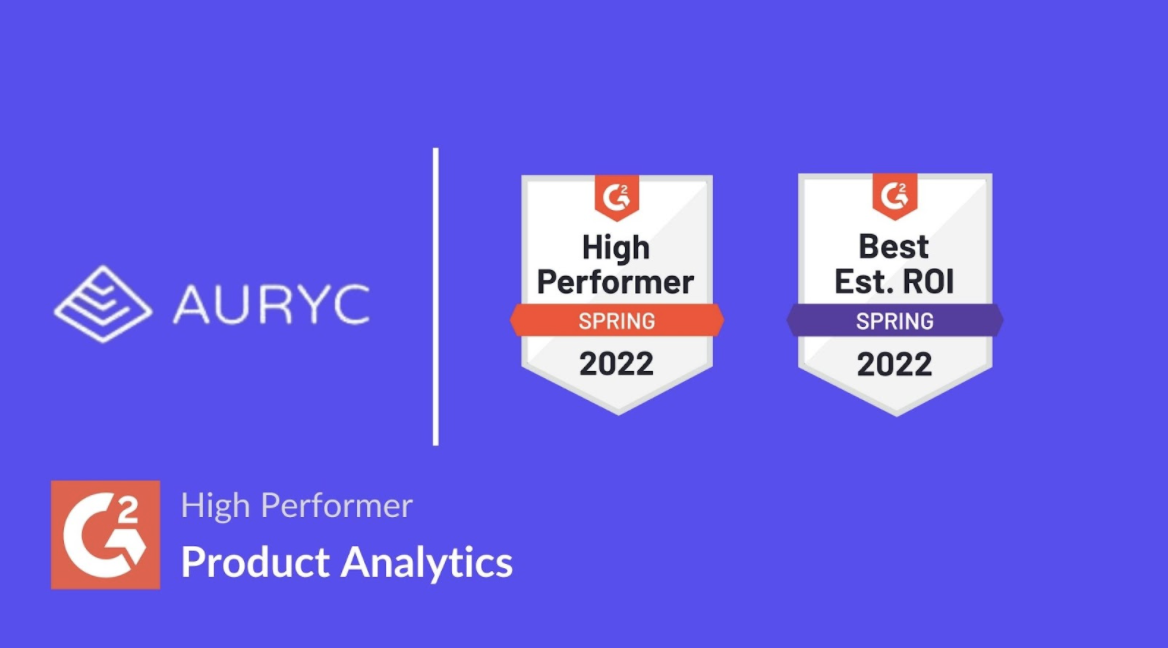 "Auryc helps us understand what works & what does not work for users of our products. The summarized reports of all recorded sessions are fantastic!"
Session Replays
Session replays have revolutionized the way businesses understand customers. It goes beyond traditional web analytics and provides context to user actions. Using session replays, you can capture mouse clicks, mobile taps, and other customer interactions. Detailed user sessions are key to reproducing and solving bugs faster, optimizing conversions, and much more. Large enterprises have massive customer bases and accurately capturing different kinds of user session data is key to increasing revenue. This is why Auryc was named a high performer in session replays for enterprises.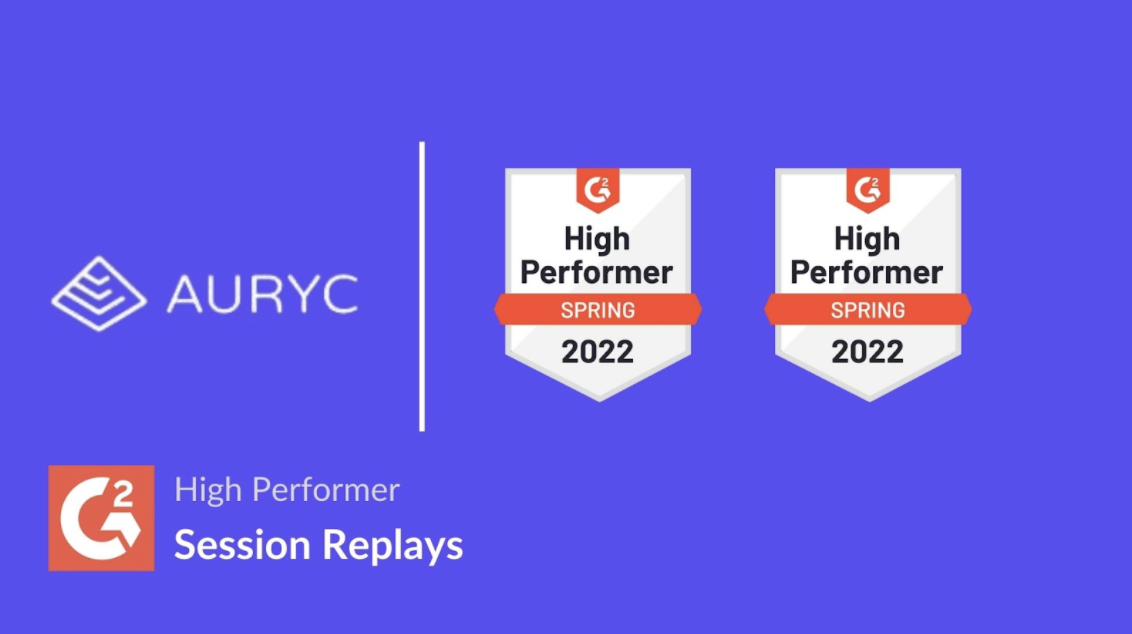 "The platform does a great job at capturing user sessions in video and allowing you to isolate specific behaviors."
Enterprise Feedback Management
Don't you feel curious to know how easy it was for a customer to use your product or how satisfied they felt after using it? If you want to listen to your customers and solve their problems, collecting feedback is crucial. Auryc's VoC (Voice of the Customer) allows you to deploy in-the-moment surveys so that you can accurately capture how a customer feels after any interaction. Auryc was also named as a high performer and momentum leader in G2 Spring 2022 in the enterprise feedback management category.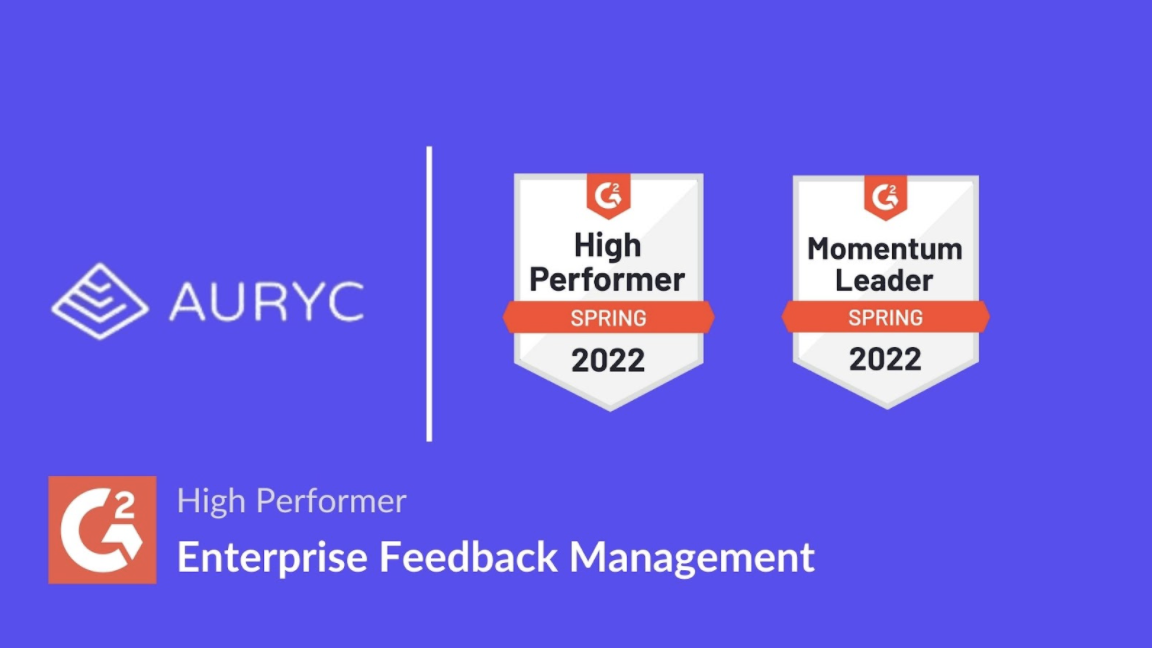 "It is great to see customer feedback and watch how they used your website."
Looking Forward
We couldn't have been more proud of winning multiple badges across categories in G2 Spring 2022. But the one badge that makes us the happiest is the 'User Love Us' badge, awarded for collecting 20 reviews with an average rating of 4 stars. We were also voted as the best support across all business categories — small business, mid-market, and enterprise. G2 Spring 2022 is done, but our mission to build the best Customer Experience Optimization Platform goes on!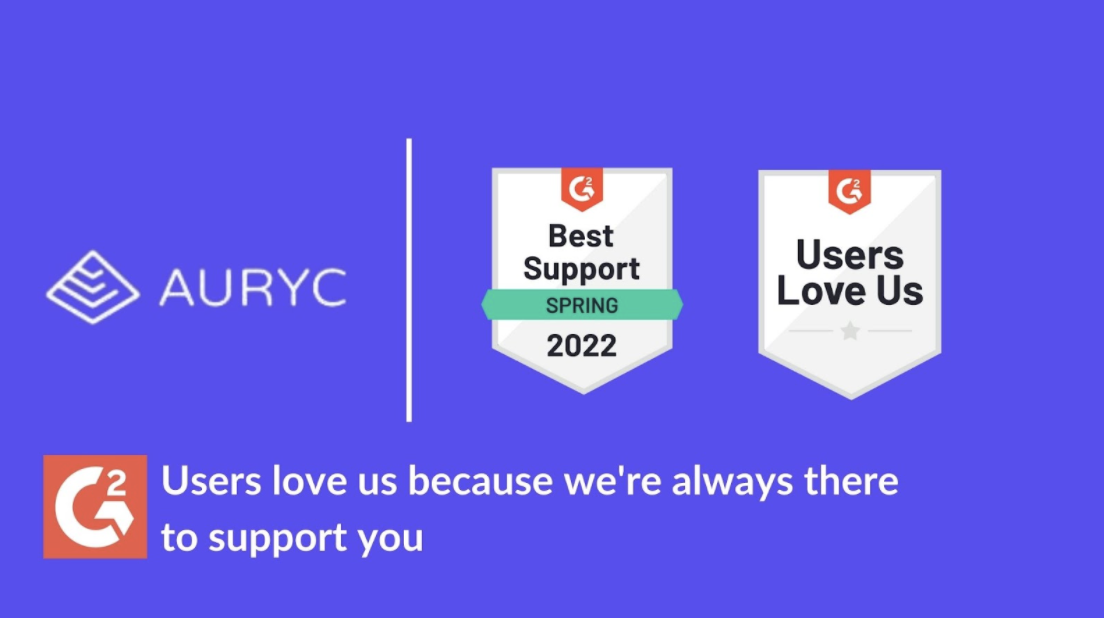 Auryc is changing the way companies build better experiences for their customer. Whether you're an analyst or a product marketer, you can make use of Auryc's features to create memorable customer experiences. And that too, with no coding knowledge because Auryc is a no-code analytics platform! You can leverage the powerful suite of tools that Auryc provides by booking a demo today.