Auryc Melts Silos Between CX & Company Data with Snowflake Integration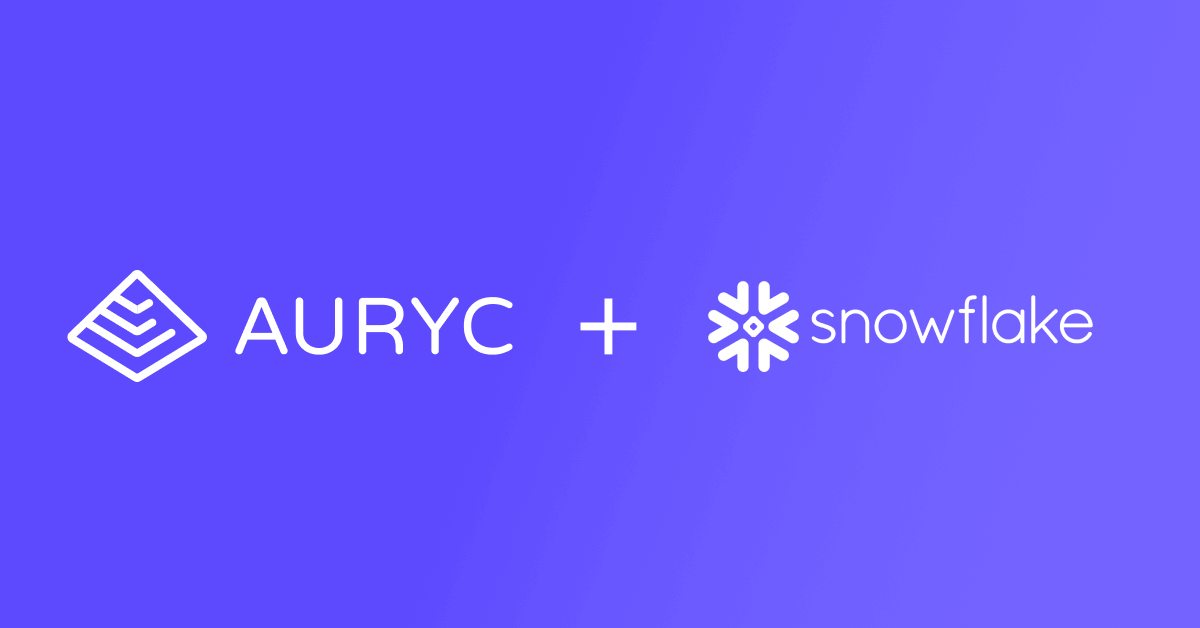 Customer Data, ERP data, performance data, offline data, analytics data, campaign data, financial data… the list goes on and on when it comes to the types and amounts of data that today's companies struggle to store, combine, analyze, and actionize.
At Auryc, one of our core tenants we were founded upon was unifying the disconnected set of data points within the customer experience (behavior analytics, voice-of-the-customer, and session replay). However, we were always aware that companies have dozens of databases that they often pump into data platforms, like Snowflake, to run very complex analysis unique to the organization and business unit. Data must be transportable…
Companies need ways to extract and analyze all of their data. With Auryc's integration with Snowflake, you can now bring in all of your customer experience feedback and behavioral data for a full view of their customer experience into Snowflake. It's like a data analyst's dream come true.
The Power of Data
"With Great Power, Comes Great Responsibility"
Out of the box, Auryc comes with dozens of reports you can use right away. Plus, we create custom reports unique to our customer's needs. However, there are times when our customers need "more"…more power from the data. And that power comes from combining your internal data with Auryc's Customer Experience and Behavioral Data. Thanks to the integration with Snowflake, that power is now available.
For Auryc customers, they employ data analysts and data scientists to dig deeper into the data that they are piping into their data platform outside of Auryc.
Bring customer experience data out-of-the-cold with Auryc's integration with Snowflake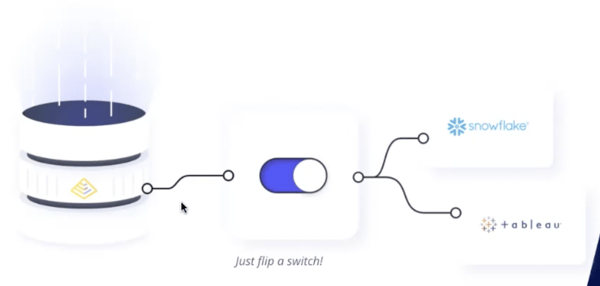 Example Uses of the Auryc <> Snowflake Integration:
The power in the integration lays in how Auryc captures every datapoint across every session. Within Auryc's UI, you can run VERY powerful reports to uncover where user frustration affect your bottom line, and more. However, data analysts teams can unlock the full power of their CX data by layering it on top of their other datasets that they have ported into Snowflake to run customer SQL queries and more.
Gain Deeper Insights into A/B Testing:
While we do have a direct integration with Optimizely, data analysts can export their CX data from Auryc and Optimizely into Snowflake to segment data even further thanks to Auryc's full data capture capabilities. Create custom queries and reports to answer any question you may have about your A/B test and the impact it had on page, cart, revenue, loyalty, and any performance data point you measure.
Layer CX Data on Top of Merchandising Data:
Combine Auryc raw data with your ERP raw data in Snowflake to understand customer behavior even deeper than before. Then layer these findings into a data visualization platform like Tableau and uncover patterns around region/geo, size runs, user frustrations, feedback, revenue impact, and more.
Aggregating/Segmenting Core Web Vitals Data
Auryc tracks core web vitals for you, however, you may want to run more complex queries against other data sets or benchmarks that you may have internally. Having ALL core web vitals statistics for every page recorded by Auryc in its raw form, you can then use Snowflake's data platform to start looking at page types and categories to see if there are larger problems. For media/news sites, sites with large catalogs, or companies with multiple properties based on similar CMS payouts, having this ability unlocks so much potential to stay ahead of future issues.
Build Complex Business Intelligence Reports Based on Customer Feedback/Friction
...And so much more
Watch this video to learn more about AURYC<> SNOWFLAKE
Learn more about Auryc's Integration with Snowflake in this recording of our virtual office hours. (Video will take you to Snowflake's site)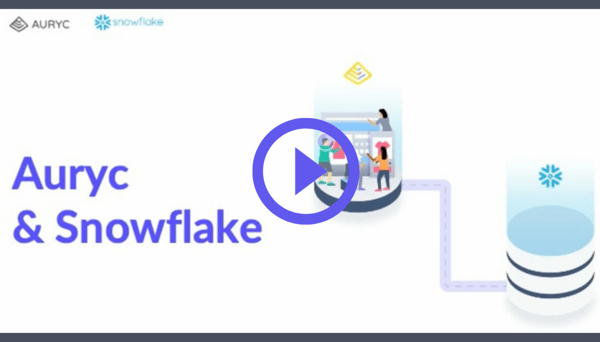 https://resources.snowflake.com/webinars-office-hours/snowflake-office-hours-auryc
Who benefits from Auryc's integration with Snowflake:
B2C, B2B, and D2C companies gain complete data analysis flexibility with Auryc's integration with Snowflake.
Data Analysts/Scientists leverage the Auryc integration with Snowflake to run complex queries and models that uncover greater insights unique to business needs. Having behavior and feedback data available allows teams to test hypotheses and run complex statistical analysis that requires multiple data sets.
These insights and findings can power marketing campaigns, merchandising reports, operations audits, forecasts, and so much more.
What types of data can you bring from Auryc into Snowflake?
A sample of the 100s of customer data points included:
Behaviors:
All Clicks
Hovers
Engagements
Pageviews
Form submissions
Scroll Depth
% Idle time on page
Anomalies:
Rage Click/Frustration
Error Messages Displayed
Page Reloaded
Back button used
Form validation errors
Long running spinner
Performance:
Page Performance Metrics
Core Web Vitals
API/Single Page App Responsiveness
Javascript Errors
API 200-50x Signals
API Request/Resp payload
App Crashes
Voice of Customer Feedback
Customer Reviews
NPS Scores
CSAT Scores
Sentiment Analysis
Chats
Ready to gain greater insights into your customer experience and behavioral data?
Whether you are a current Snowflake user or not, it's time you get more insights into your customer experience. Check out how Auryc can help you gain insights into the performance and financial impact of the frustrations within your customer experience. It's time to understand how CX affects your bottom line. Get a Demo Today >>.